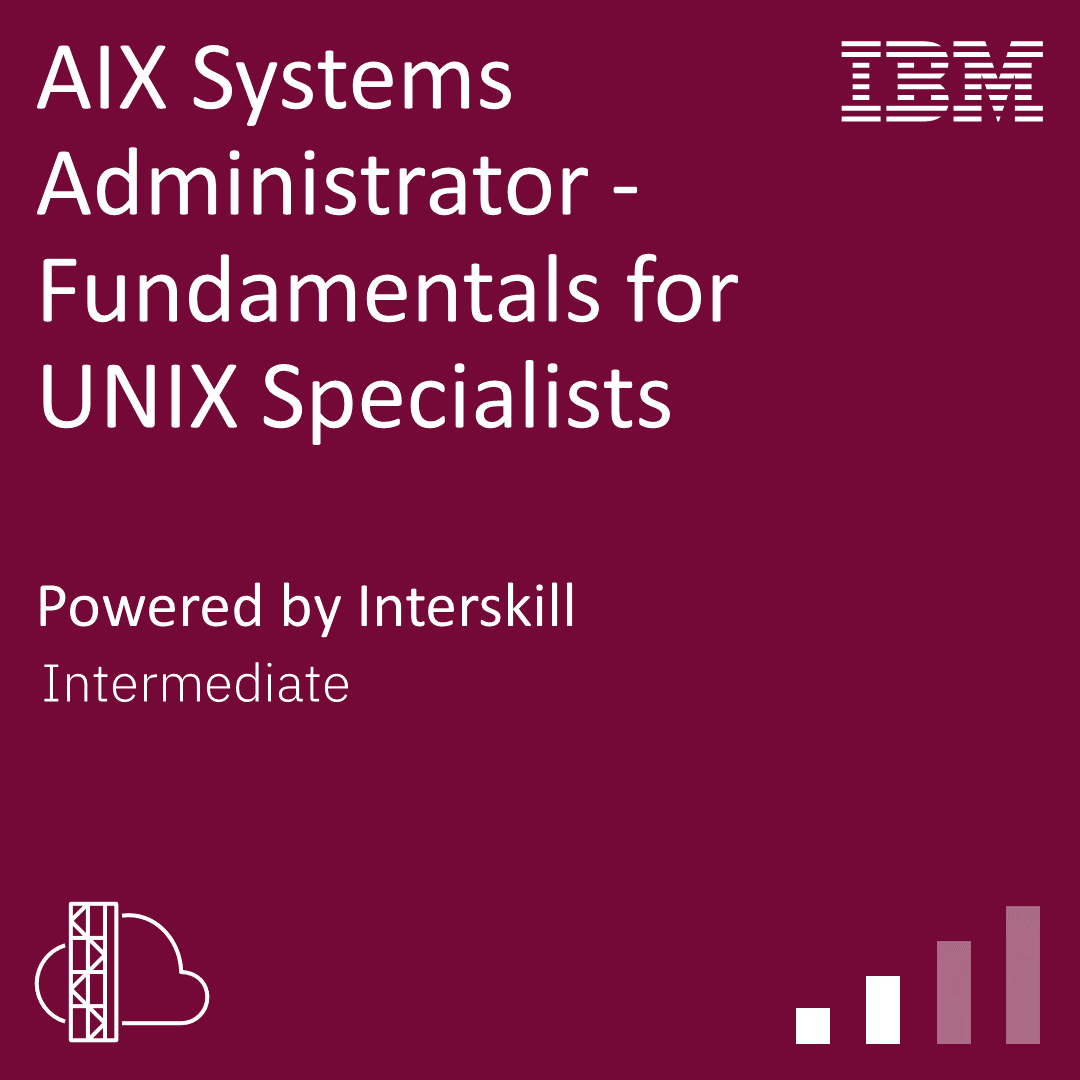 This badge earner has experience as a UNIX system administrator and can explain the similarities and differences between running and managing a UNIX system, as opposed to an AIX system. The individual can describe critical AIX components, and how performance and troubleshooting tasks in this environment should be undertaken.
Earning Criteria
Earn this IBM Digital Badge
If you or your organization does not currently have access to Interskill online mainframe training:
Note:
IBM digital badges are provided by IBM at no cost and awarded for a variety of achievements.
The training required to earn this specific IBM digital badge requires access to Interskill's industry leading online mainframe training.
Please check with us, as your company may already have access to this mainframe training resource.