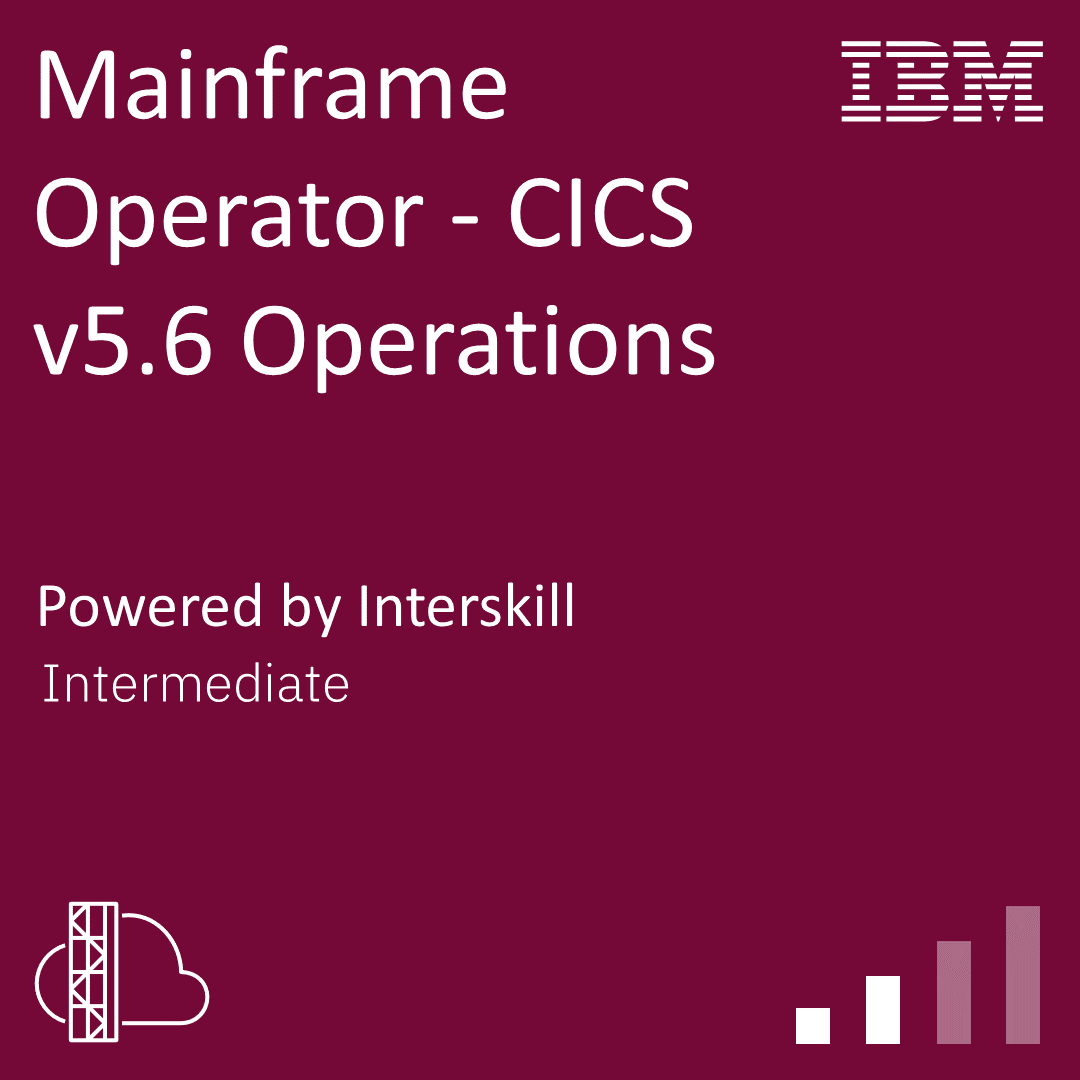 This badge earner can explain operational aspects of CICS (including a startup and shutdown) and the function of various CICS components. This individual can also identify and interpret CICS error and performance messages and resolve issues using CICS commands (either directly through CICS, or using the CICS Explorer interface).
Earning Criteria
Earn this IBM Digital Badge
If you or your organization does not currently have access to Interskill online mainframe training:
Note:
IBM digital badges are provided by IBM at no cost and awarded for a variety of achievements.
The training required to earn this specific IBM digital badge requires access to Interskill's industry leading online mainframe training.
Please check with us, as your company may already have access to this mainframe training resource.