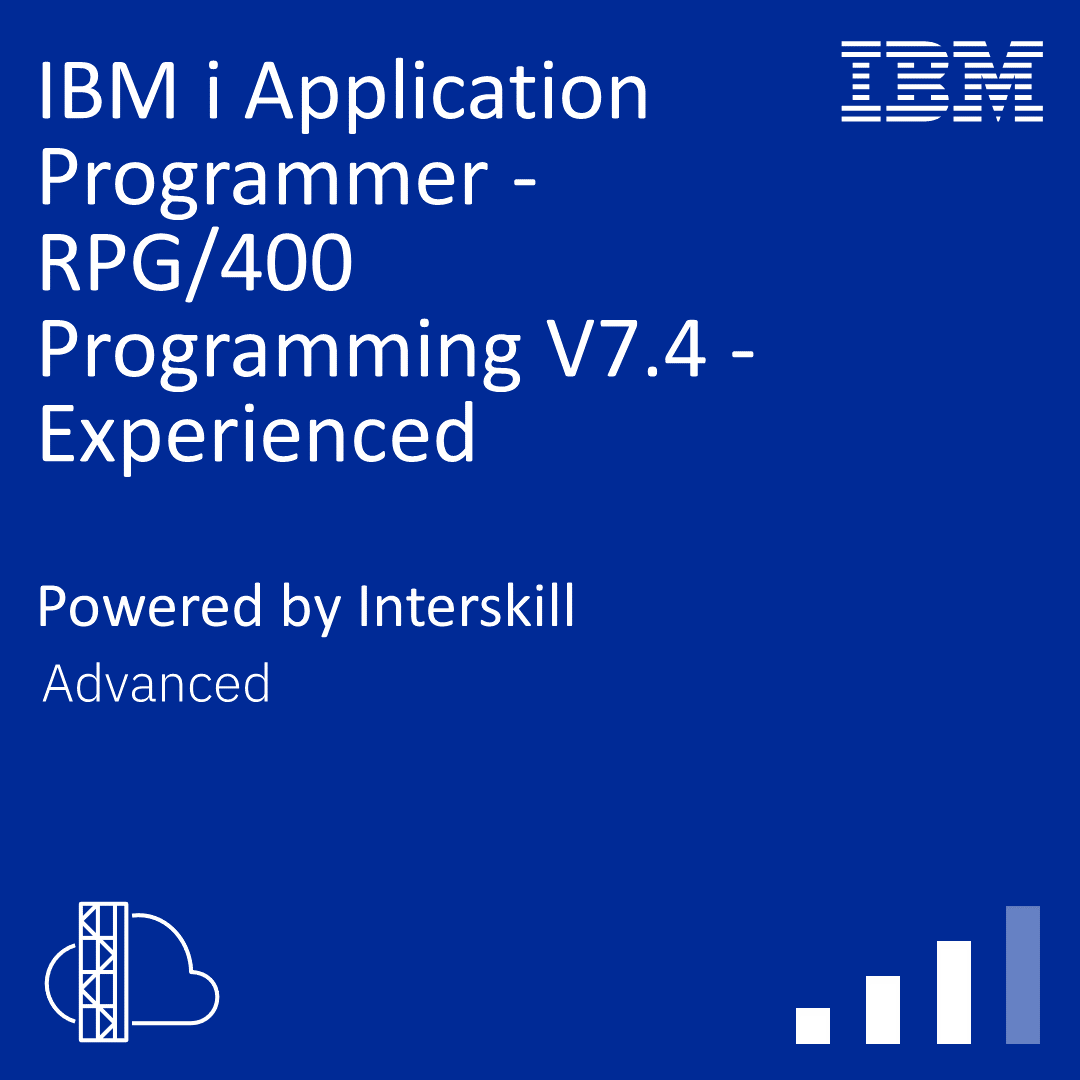 This badge earner can identify the major IBM i software and hardware components and can access and communicate with this system. The earner is highly-experienced with the RPG/400 code structure and syntax, and can efficiently create code associated with file processing, computations, and data manipulation. They can confidently code RPG/400 programs that perform execution branching, conditional processing, and looping, and create screens for user input.
Earning Criteria
Total estimated hours: 31
Earn this IBM Digital Badge
If you or your organization does not currently have access to Interskill online mainframe training:
Note:
IBM digital badges are provided by IBM at no cost and awarded for a variety of achievements.
The training required to earn this specific IBM digital badge requires access to Interskill's industry leading online mainframe training.
Please check with us, as your company may already have access to this mainframe training resource.