Mainframe
Workforces Empowered
This is the world's most awarded, most delivered, most IBM credentialed, mainframe workforce training! Get your IBM Z success here!
Latest Releases!
6 new IBM Digital Badges
New Database, Expert Video, Z Performance Courses and more!
Mainframers trained globally
Hours of training delivered in 2022
of all IBM Z Training badges awarded
Training Industry awards in 2022
Industry Leading IBM Z Mainframe Training
Mainframe Workforce Training
The industry's essential mainframe workforce training resource integrates this broad array of modern mainframe training components to form the core of your organization's mainframe workforce training program!
It solves your mainframe skills concerns and empowers your critical mainframe workforce with low-cost, infinitely scalable, year-round, on-demand, unlimited, online IBM Z mainframe training!
Training Industry Awards
Interskill has been named on Training Industry's 'Top IT & Technical Training Company' Watch List and their 'Top Online Learning Library Company' Watch List FOR 3 CONSECUTIVE YEARS!
Training Industry, the most trusted source of information on the business of learning and development, annually selects the world's top 34 Training Companies based on the following criteria:
Breadth and quality of program and service offerings.
Breadth and quality of courses, features and capabilities.
Industry visibility, innovation and impact in the IT and technical training / online learning library markets.
Client and customer representation.
Business performance and growth.
This recognition firmly places Interskill in the upper echelon of global training organizations, and is even more remarkable considering Interskill's pure, IBM Z mainframe computing focus!
To have a niche, IBM Z specialist training organization listed among the global Training Industry's elite companies in multiple categories is a massive recognition, both for Interskill and for IBM Z mainframe training!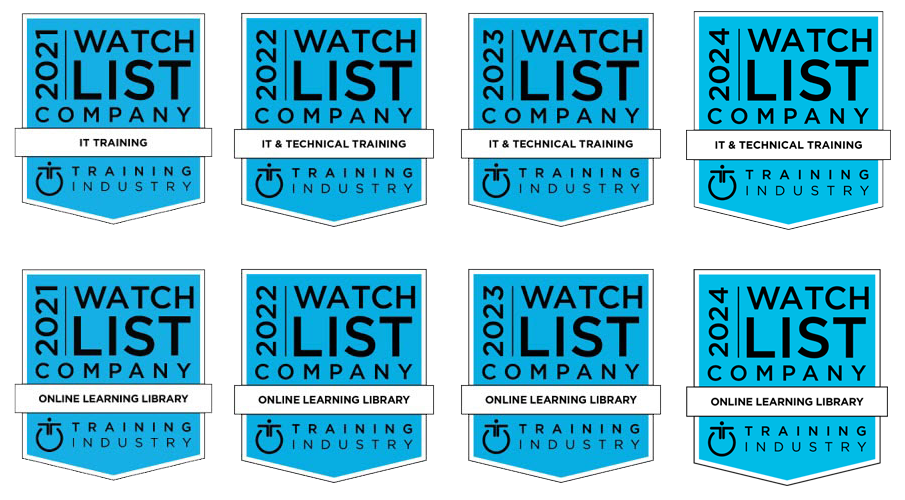 Our Partners
About Us
We understand that as well as you wanting to train and empower your mainframe computing workforce, you also want to do business with friendly, helpful, experienced people.
The experienced Interskill team has been working with the world's premier mainframe computing organizations for over 25 years. We unite that quarter century of proven best practice with technologically & educationally superior training products, and a 'can-do' attitude to insure your mainframe training program is the very best that it can be.
Comprehensive Training for all Mainframe Roles