Series: Sys Prog – Tips to Advance Your Systems Programmer Career
Expert: Meral Temel, JFORCE
Follow Meral Temel on LinkedIn
Video 1: Introduction and Mastering Success Traits
Video 2: Technical Know-How and IT Learning Approach
Video 3: Asking Questions and Knowing Your Role
Video 4: Targeted Learning and Gaining Motivation
Video 5: Methods For Learning and Embracing Mistakes
Video 6: Preparation and Methods of Improvement
Video 7: Networking, Performance, and Summary
---
Series: Quantum Computing
Expert: Jack Woehr, Softwoehr LLC
Follow Jack Woehr on LinkedIn
Quantum – Easy Introduction to Quantum Computing
Video 1: About this series
Video 2: What is quantum computing and what is it not?
Video 3: Who is doing quantum computing?
Video 4: When can you expect to see quantum computing?
Video 5: Where is quantum computing?
Video 6: Why are people moving forward on quantum computing?
Quantum – Installing Qiskit on IBM LinuxONE
Video 1: Introduction
Video 2: Meet IBM quantum computing
Video 3: Meet QISKIT, the python library to access IBM Q
Video 4: Setting up a free Linux virtual server on LinuxONE in the cloud
Video 5: Installing QISKIT on LinuxONE
Video 6: Using QISKIT on LinuxONE
---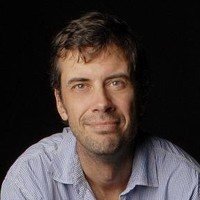 Series: Implementing Pervasive Encryption on z/OS
Expert: David Stephens, Longpela Expertise
Follow David Stephens on LinkedIn
Video 1: Introduction: Pervasive Encryption on z/OS At Rest: Disk and Dataset
Video 2: Disk Dataset Encryption
Video 3: At Rest: Tape and Coupling Facility
Video 4: At Rest: Other Encryption
Video 5: At Rest: Choosing Encryption
Video 6: In-Flight
Video 7: Which Encryption Should You Use?