Interskill Learning is constantly making improvements to the MyInterskill LMS thanks to feedback from our users. Be sure to check this page often to checkout all the new features and content we add to the LMS. We hope you enjoy them!
What's New for Learners – September 2023
Checkout the many new MyInterskill features added this month!
Password Reset Emails – New Expiration Time – We have adjusted the timeout setting of the password reset emails to meet OWASP recommendations. The password reset emails will expire after 2 hours.
New Report Styling and Format Adjustments – We've restyled all of the company administrator reports so they all match and are using a new grey/shade type style. We've also fixed some of the formatting on Excel exporting.
Numbering Added in Management Screens – Added numbering on Custom Learning Plan management screen which will help when creating Learning Plans with large course listings.
New Summary Reports for Company Administrators – We've added two new reports to retrieve summarized statistics of specific learning plans, badges, and certificates. You simply select a learning plan, badge or certificate and it will provide summary of usage of all of your users for that particular item.
Ability to Separate Start/End Date and Time Fields on Reports – We've added a new parameter option on the Training Activity and Custom Reports to allow you to separate the date and time results into 2 separate columns. By default this will be OFF.
What's New for Learners – August 2023
New IBM Professional Certificates and More!
Interskill Learning has released 4 new IBM Professional Certificates, 1 new digital badge and a new CICS Hands-On Lab! Click on the images for more information on each new content item.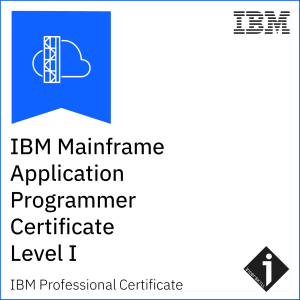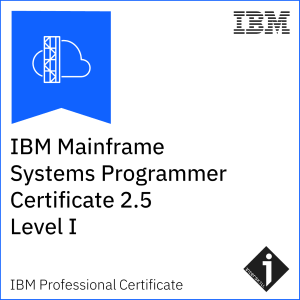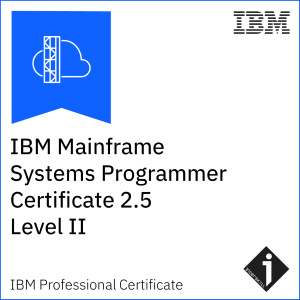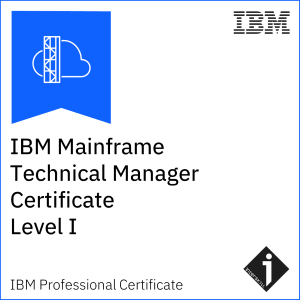 What's New for Learners – June 2023
Notification of Last or Next Module to Launch
The home page will display a green notification informing the you of the last course and module you were working on. The link will take you directly to that module. If you completed a module and there is a module that follows, that will also appear with a link to begin the next module.

New Badge/Certificate Notification Improvements
When new badges/certificates are added to MyInterskill, the Notifications area will direct you to the badges/certificates selection page. The badges/certificates selection page will display a filter to view these new items. A new filter will appear if a new badges/certificates is present. We've also made recently added badges/certificates standout more with a yellow border. Remember that badges/certificates are marked as NEW, 30 days from the day they were added to the system.
Badge/Certificate Retirement Notices
When a badge/certificate is set to retire, a yellow notice will appear on the Badge Selection, Badge Detail and Badge Progress report. Similar to how the course retirement notifications appear. If you hover over the date, a note with information about the retirement will appear in the popup. Remember that badges/certificates that you have already earned are yours forever to keep even though we retire them.
PRINT from the Badge/Certificate Page
Learners can print from the Badge/Certificate page. The print button is located at the bottom of the course list. The print will display all courses expanded and will print similar to what you see on the screen.
What's New – October 2022
New Dynamic Analytics Dashboard for company administrators – Stylish dashboard to view your learner's activities and usage statistics.
Enrollments page will display new status icons for completed courses and associated badge icons.
LEARNER reports enhancements – The My Training History and My Activity reports have new filters and column sorting features.